21. An all-white get up that includes a boyfriend blazer paired with shorts and a white tank. Completed with the addition of a white belt as well.
22. Here we have a floral print top, usually, you could go with a wrap-around, crop top, or an off-shoulder piece. Pair it with high waist shorts and you're good to go.
23. A white button-up is a classic staple. Complete the outfit with simple white denim and you're good to go.
24. A short crop top or tee with a high waisted shirt or shorts that could be paired with classic chucks or the occasional vans is great for a casual look.
25. Linen is often the most ideal type of cloth for summer wear. And here we have a match of a cropped top with a puffed sleeve and floral midi.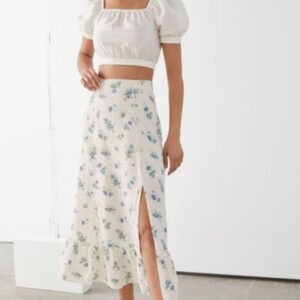 26. Ripped jeans go well with almost any summer outfit or top that you want to wear. Here it could be paired with a tank and kitten heels or casual shoes depending on your choice.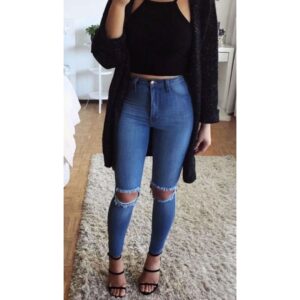 27. Here you have a combo of striped shirt, white jeans and a pair of colorful flats.
28. Silk tops are a great way to go this summer. Paired with a casual denim skirt and matching footwear.
29. Adding colorful and statement tops to your outfits, paired with jeans with surely turn heads wherever you go.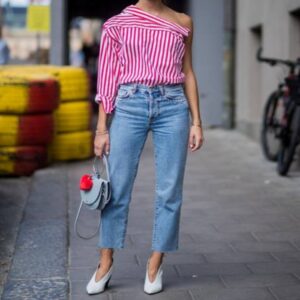 30. It never hurts to go back to the basics and rock a simple cotton tee with denim and the perfect pair of sneakers.
31. A fashionable skirt with eye-catching colors mixed with a nice pair of clean shoes and a matching tank for a top.
32. A comfy pair of knit pants with a matching pair of long sleeve tops followed by a pair of trusty shoes should keep you comfortable and stylish.
33. A mid-calve dress is a must-have for almost any summer collection, and at least one is needed in everyone's wardrobe.
34. Loose shirts and baggy jeans are a way to go, along with flats or the proper sandals.
35. A nice pair of trousers matched with the right top and shoes could go a long way in making you the center of attention.
Find the perfect look for your current mood and to express your style! Browse from the given pictures and take your fashion to a whole new level today!