Summer is the perfect time of year to flaunt your taste in fashion and personalized outfits. Shorts, tank tops, and dresses rise to prominence once again in the scene.
By now, we assume you are tired of always wearing pajamas or sweatpants and would be more than welcoming of the breath of fresh air that various summer outfits bring.
Whether a fan of wearing maxi dresses or you love wearing shorts with simple t-shirts and denim, we have just the choice of clothes and outfits for you.
Be it dressing up chic or fresh and straightforward, we have the top trending summer outfit collections ready to go.
Below, you can choose from an array of 35 styles and designs of outfits that are uniquely prepared and suited for the summer vibes.
1. A perfect combo of an oversized shirt mixed in a freshly designed skirt and matching shoes could be your way to go for most meetups and outings this summer.
2. You can't go wrong with this outfit. Crop tops and mini skirts have been the staple of summer clothing for eons. Just make sure you pick the right handbag to go along with our get up!
3. It's the season to rock that stressed denim short you've always wanted to, paired in with a tank top with preferably eye-catching color.
4. A simple t-shirt is always a summer staple. Pair it with a tiered midi skirt for that chic look. Wear it with strappy sandals or joggers to complete that summer look.
5. Cropped graphic t-shirts with cargo pants, preferably dark and contrasting trims paired with the casual chucks.
6. You just cannot go wrong with simple colored tank tops or t-shirts paired with dungarees or overalls.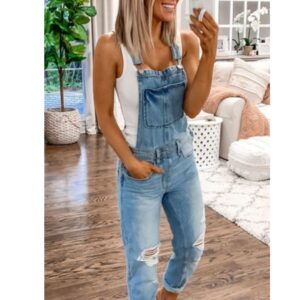 7. Another get up involving stressed denim shorts and trendy tops, often with eye-catching contrasts.
8. Short skirts paired with a loose sleeve shirt with minimal accessories.
9. A combo of light colors. Floral prints are the way to go this summer, as they provide you with that fresh and energetic look.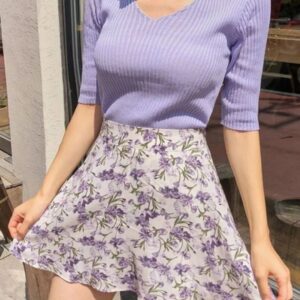 10. What would summer be without shorts and simple plain tees? Pair it up with the proper sandals or flats and you're ready to go.
11. Here we have a blend of the colors green and black, with a type of leopard print handbag. High waist trousers and pants are always a welcome edition.
12. Medium length skirts with floral prints and a simple shirt or blouse would also go well together along with heels.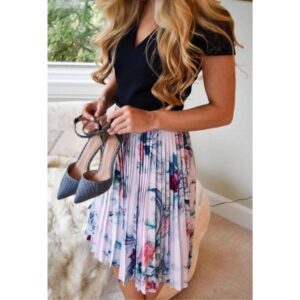 13. A simple off-shoulder outfit that's only complemented by the right accessories and footwear. Gladiator sandals are also welcome in this getup.
14. A simple outfit with plain white tees and leggings paired with a fresh pair of runners.
15. Denim overall with a white tank and the proper footwear such as chicks or Stan smiths are ideal for this summer.
16. A fresh tank with flower printer medium or short skirt followed by some accessories for that fresh look.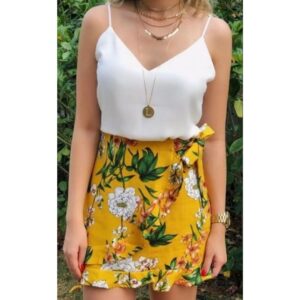 17. You can't go wrong with crop tops and shorts during summertime. Denim shorts especially.
18. Coordinated pieces are big this season as well. Breezy pleated pants with a color-coordinated crop top make a comfy and stylish outfit.
19. An all-black get up is also ideal with the help of a contrasting piece, in this case, it would be the white flats.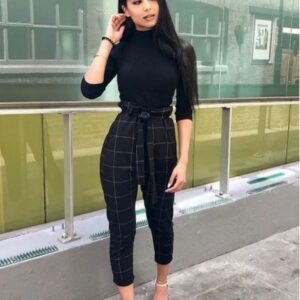 20. Loose-fitting yellow jumpsuit, that you can rock while chilling at home or on the couch.